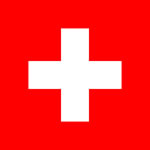 Leading Pharmaceutical Multinational
Business Challenge​
Our client, a leading multinational medical devices and health care company, was interested in making their enterprise architectural landscape scalable, efficient and matching the current best practices. The client had been using Amazon Web Services as the cloud environment for a number of years, during which time the architecture had grown complex with many dependencies, burdened by licence prices.
Our Approach​
We migrated existing data sources to the new environment enabling event driven vs. complex orchestrations, automated deployment (codebase integrations), ingestion patterns and code templates, CI/CD, scalability, monitoring, logging and alerting, and data governance (data quality, data lineage, data catalogue). With this approach we built a foundation for future development based on serverless architecture and standardized ETL and other processes.
Result
Documented CI/CD and ETL workflows. Established data and business lineage. Standardized ingestion and code patterns. Transition from licensed SQL management solutions to serverless cloud services.