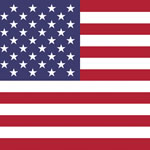 Leading Logistics Multinational
Business Challenge​
Our client, a global medical supply logistics company, part of a leading logistics multinational, decided to improve and automate their supply chain solution for clinical drug product storage and distribution. The client's goal was to automate existing business processes using Microsoft Azure cloud solutions in accordance with the current medical standards and protocols.
Our Approach​
We architected and developed an integration layer between our client and their customers on MS Azure platform, with special emphasis on security. All the information shared between the client and their customers was persisted throughout the process, enabling the client to build new analytical solutions for their future needs.
Result
In the first phase, the core integration layer was developed using Syntio's Dataphos platform, its Persistor and Schema Registry components, enabling automated communication between our client and their customers. The first phase included the MVP, onboarding of customers and expanding the capabilities of the solution. The result was an optimized experience and increased satisfaction of our client's customers.