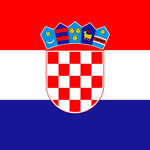 NatCo of a Leading European Telecom
Business Challenge​
A NatCo of a leading European telecom wanted to create an automated customer tariff recommendation system. The most appropriate tariffs would then be recommended based on a set of rules defined by sales experts.
Our Approach​
Amazon Web Services was selected as a platform. Data was imported from standard telecom OSS/BSS systems to the cloud in monthly batches. Data was stored and encrypted on AWS S3, loaded into Amazon Redshift, processed, and made ready for consumption.
Result
Product and tariff recommendations were made based on a set of customer usage/billing data and catalogued product offerings. They were ranked by the highest expected impact on ARPU and integrated with sales systems. Cloud infrastructure was built in a way that it could be erased and recreated with the next batch process.