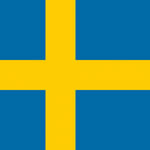 Leading Multinational Furniture Retailer
Business Challenge​
Our client, a large European furniture retailer, has been focused historically on in-store customer experience. They wanted to enter and strengthen their online e-commerce offering. Data was scattered around the globe in separate databases without a unified view for analytics purposes.
Our Approach​
Google Cloud Platform was selected to gain the best of open-source, innovation and infrastructure scalability. The analytics platform was built around Google's powerful BigQuery engine and its built-in machine learning module. We created architecture and developed a real time and batch-oriented analytics platform, migrated customers, sales and the product catalog data, and delivered it to downstream data science product teams using a data mesh concept.
Result
Infrastructure was moved to the cloud to host a centrally located data store that supported analytics, a shoppable app and an interactive web site. The result was a better customer experience and overall satisfaction, the resolution of key bottlenecks on the customer journey, and customized shopping recommendations.