Running a sustainable business is something that is close to our hearts. In every business decision that we make, we try to factor in the impact it's going to have on environment and society.
But we also take direct action and inspire and encourage Syntians to do the same. That's the reason we are a proud supporter of the Plastic Waste Free Croatia Initiative. We try to explain a bit more about the initiative with these three simple questions.
1. Why did we decide to join the Plastic waste free Croatia initiative?
As we already said; The initiative is in line with our own sustainability goals. In general today's lifestyle of people is unsustainable for future generations and unfortunately we are slowly killing the only planet we have. Just look at the amount of plastic in the oceans to see that change needs to be made. This initiative is one of the ways for us to help spread the message. Every journey starts with the first step and although we are a small company, we believe that by influencing only one person to change the way we dispose of waste, we can be one step closer to achieving the goal.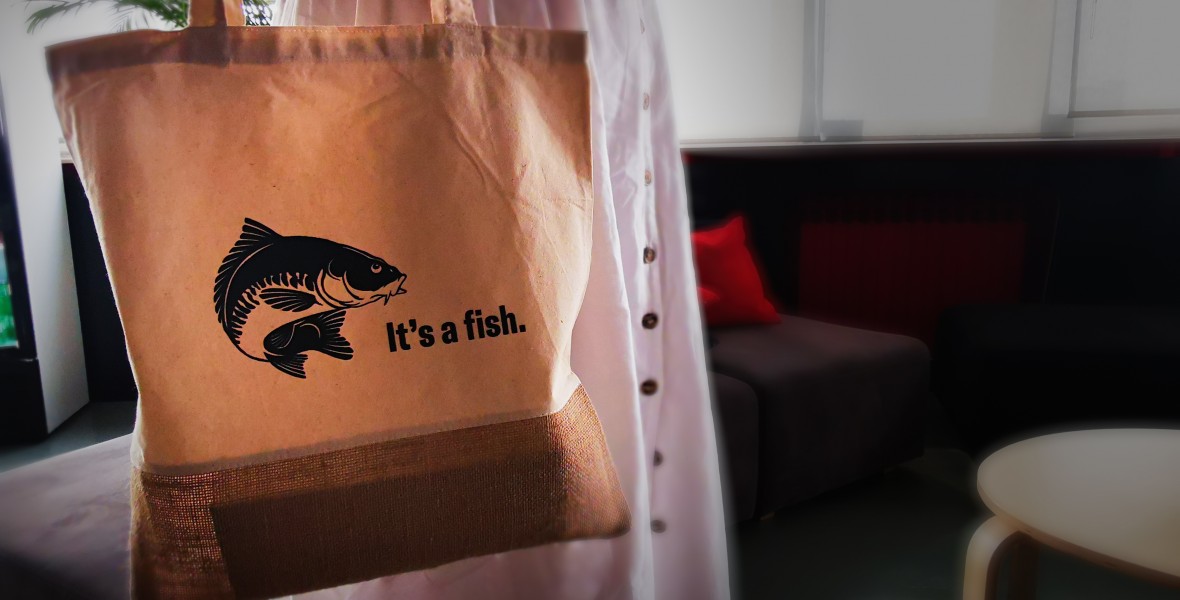 2. What changes did we make to our business / work environment?
We started by removing disposable plastic in the office; you will not find plastic cups, straws, plates or disposable cutlery in our offices. We also provided all Syntio people with glass water bottles and all the promotional material we use is plastic free. This simple step has greatly reduced the amount of daily waste. In addition, we avoid ordering food in places that use plastic or polystyrene packaging, and in communication with suppliers, we appeal that orders do not use disposable plastic.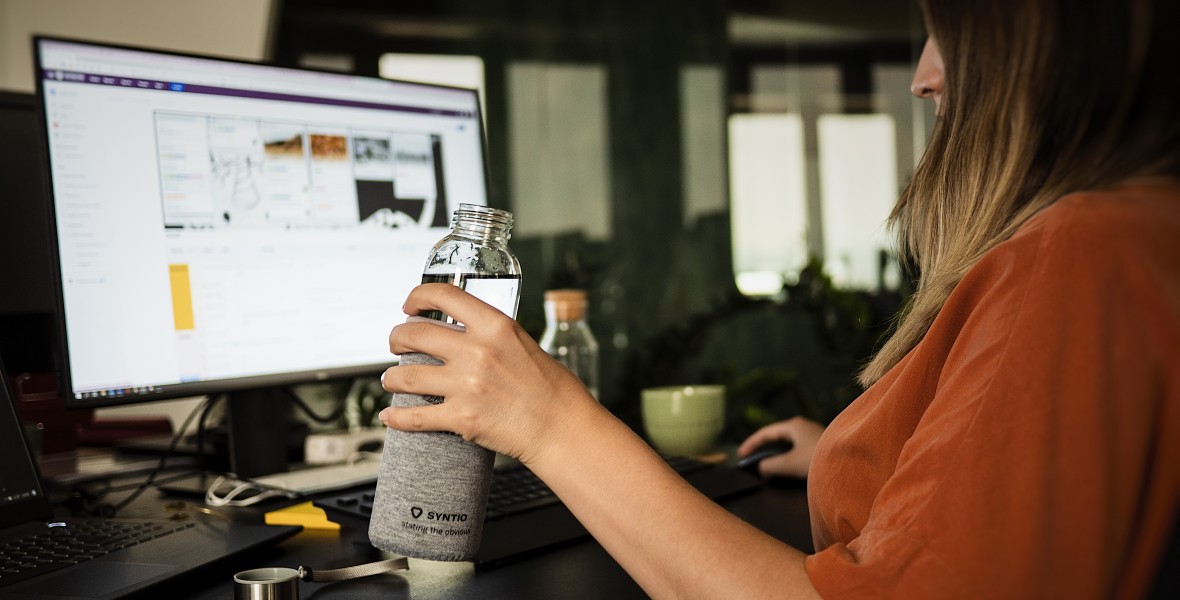 3. How did Syntians react to the changes?
The reactions were truly brilliant and encouraging; all Syntians became interested and became curious about the whole initiative and open to all the changes we made. Of course, there were a lot of questions, for example, about the proper way to dispose of waste, so we prepared clear instructions that are displayed in the office. The plan is to organize a series of "Plastic free" presentations for information, exchange of ideas and making plans for the future. All this to make sure everyone is engaged in creating a true plastic free work environment.
This is just the beginning of a plastic free journey for our company, we have a lot of plans and ideas and we sincerely hope that we will encourage other companies to join this initiative.